Brass & Aluminum Pattern Shop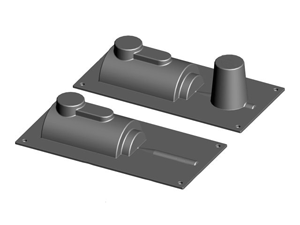 Each aluminum casting begins with a pattern, which is used to shape the mold for your casting. Patterns are made to exact specifications to insure that they will last for a reasonable length of time and provide a consistent, dimensionally acceptable casting.
Patterns are also used to make the core boxes required to make cores. Core boxes can be made from cast iron, steel, or aluminum. CO2 core boxes are made using either aluminum or wood.
Longview Brass and Aluminum utilizes the services of two local pattern shops which we have long-standing working relationships with. Our pattern makers are very attentive to our customers changing needs and priorities, enabling us to take on custom jobs that other foundries may decline.